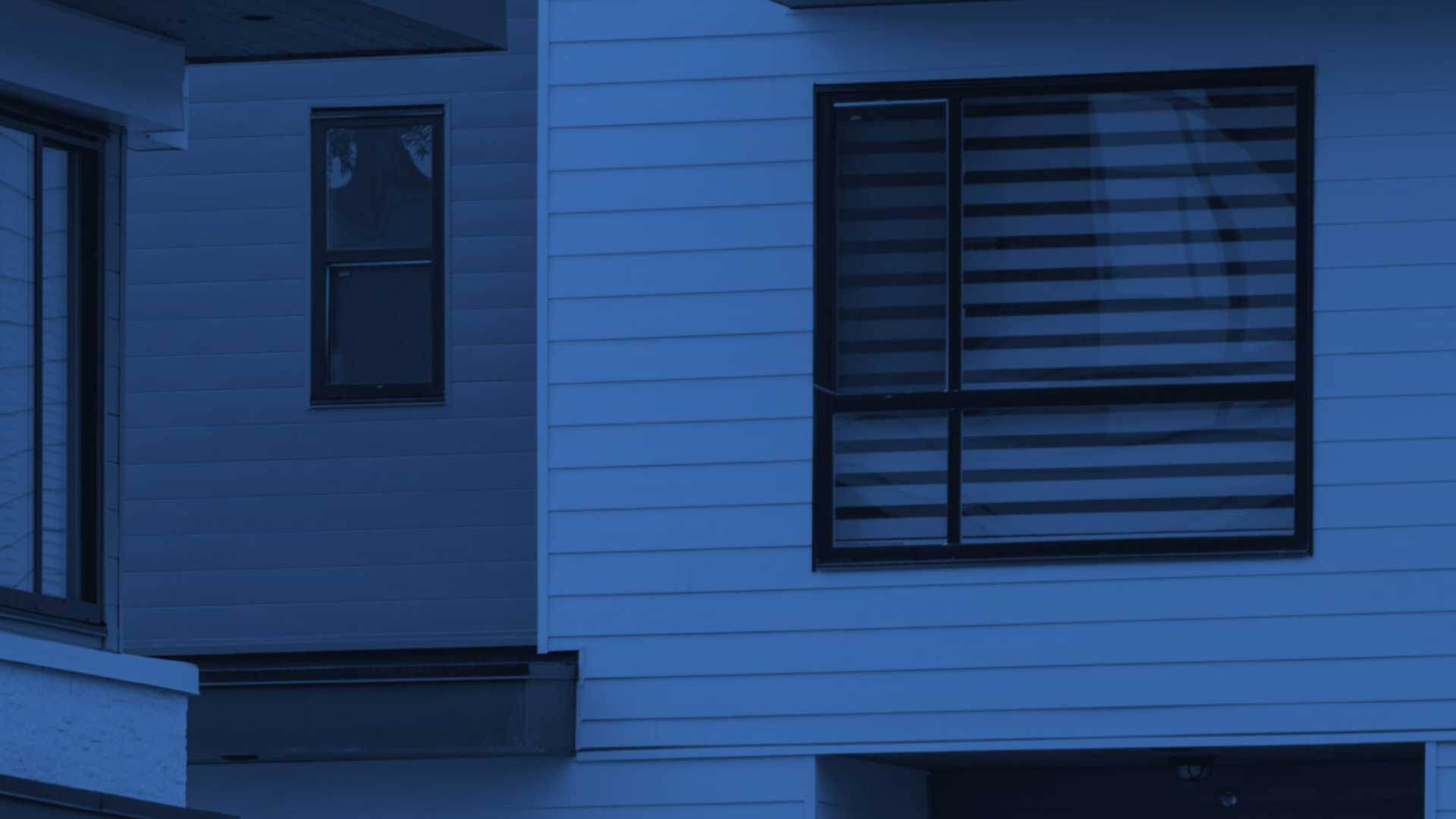 DELUXE BOARDS ARCHITECTURAL PRODUCTS
Metal Cladding & Siding
we've got you covered
Motivated to be industry-leading innovators who provide a better product with first-rate customer service, our team decided to turn our passion into reality at a more competitive rate than the competition. Our networks with suppliers, engineers, retailers, architects, and installers work collaboratively to ensure a high-quality, extremely durable, affordable, made-to-order result for all our products. Commercial or residential, our metal cladding has you covered with the look you want.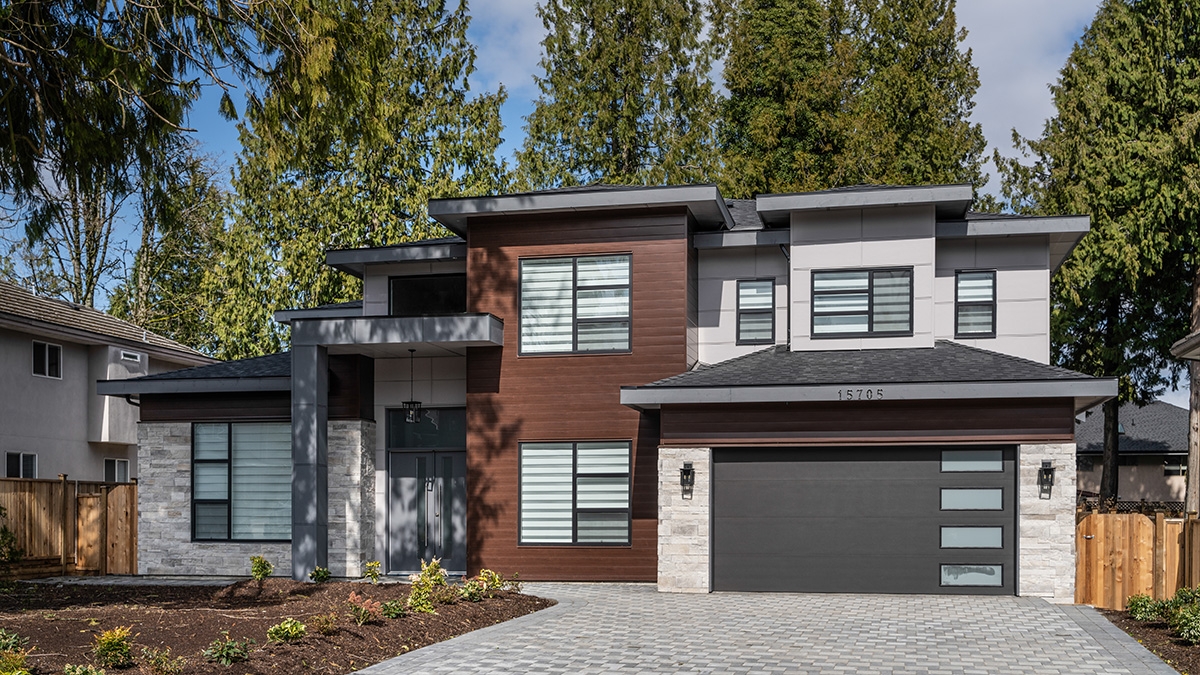 panels & trim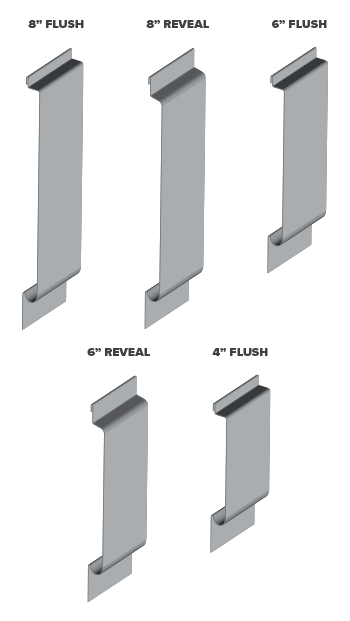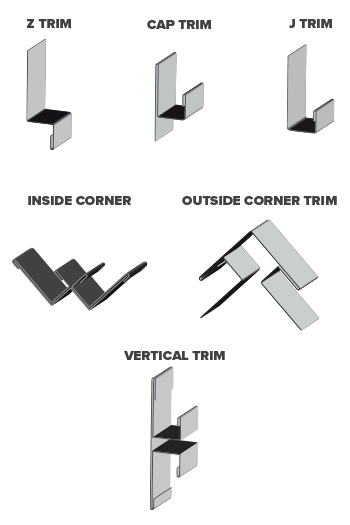 panels & trim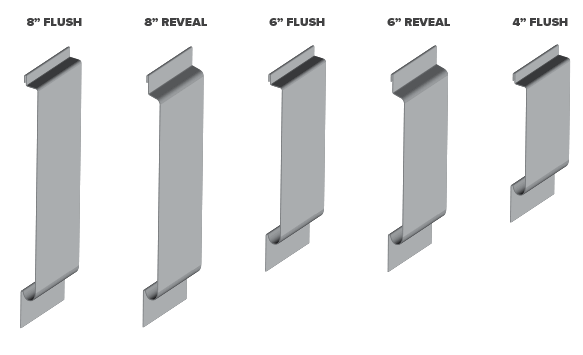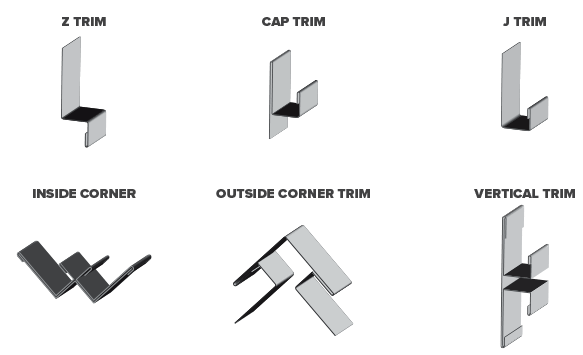 colours
note: not all colours are displayed on mobile.
download the PDF below for our full colour chart.
Standard Colours SMP Pre-painted steel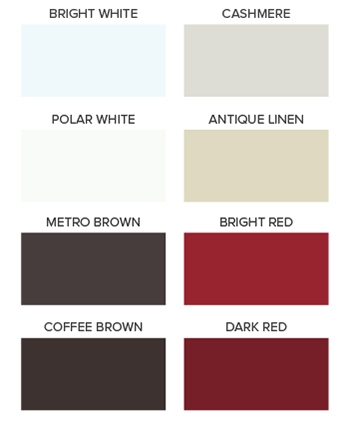 wood grain pvdf pre-painted steel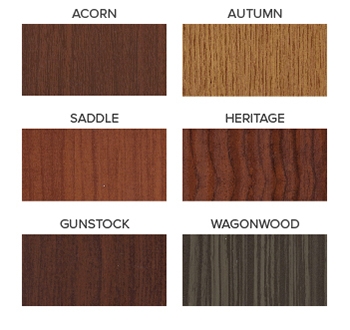 premium colours pvdf pre-painted steel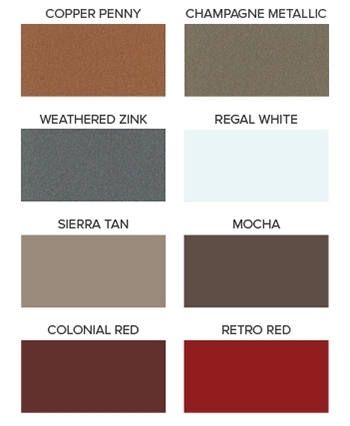 tex smp pre-painted steel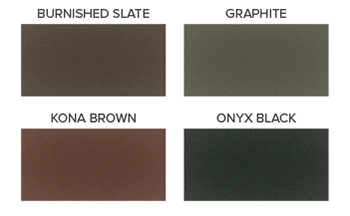 Standard Colours SMP pre-painted steel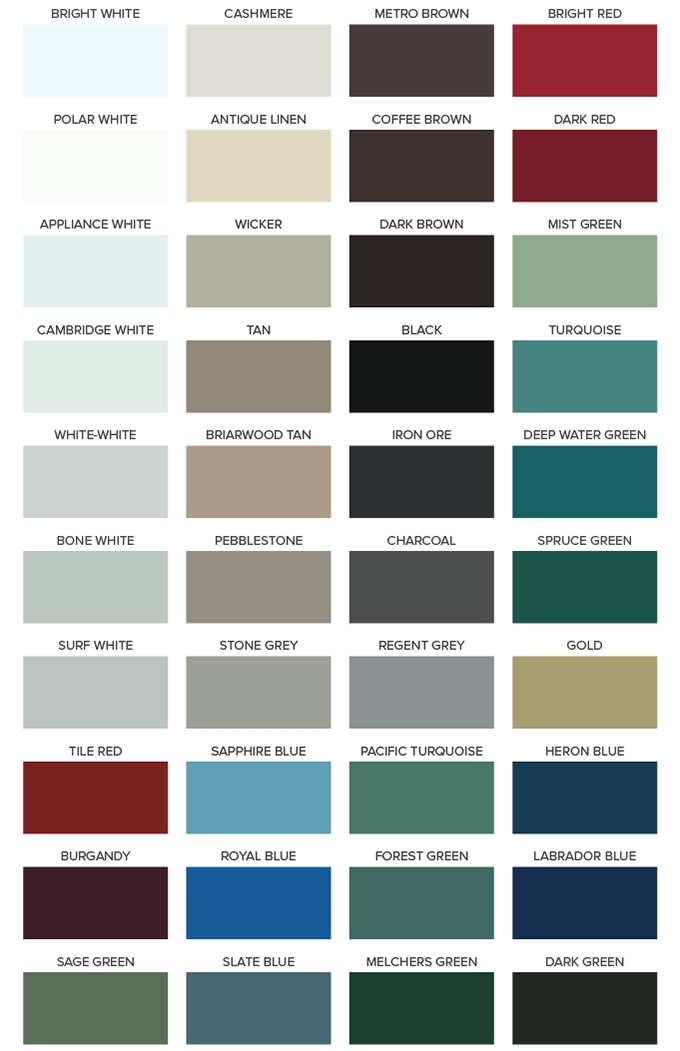 wood-grain pvdf pre-painted steel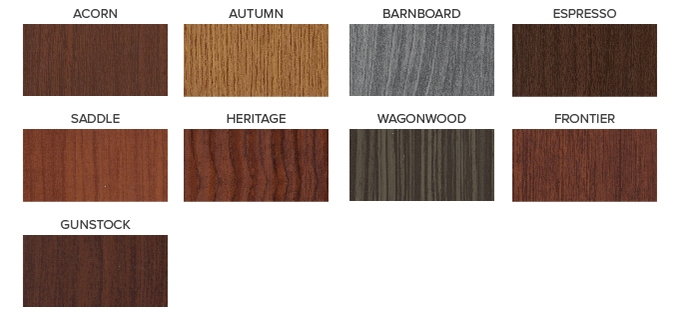 premium colours pvdf pre-painted steel
tex smp pre-painted steel

Standard Colours SMP pre-painted steel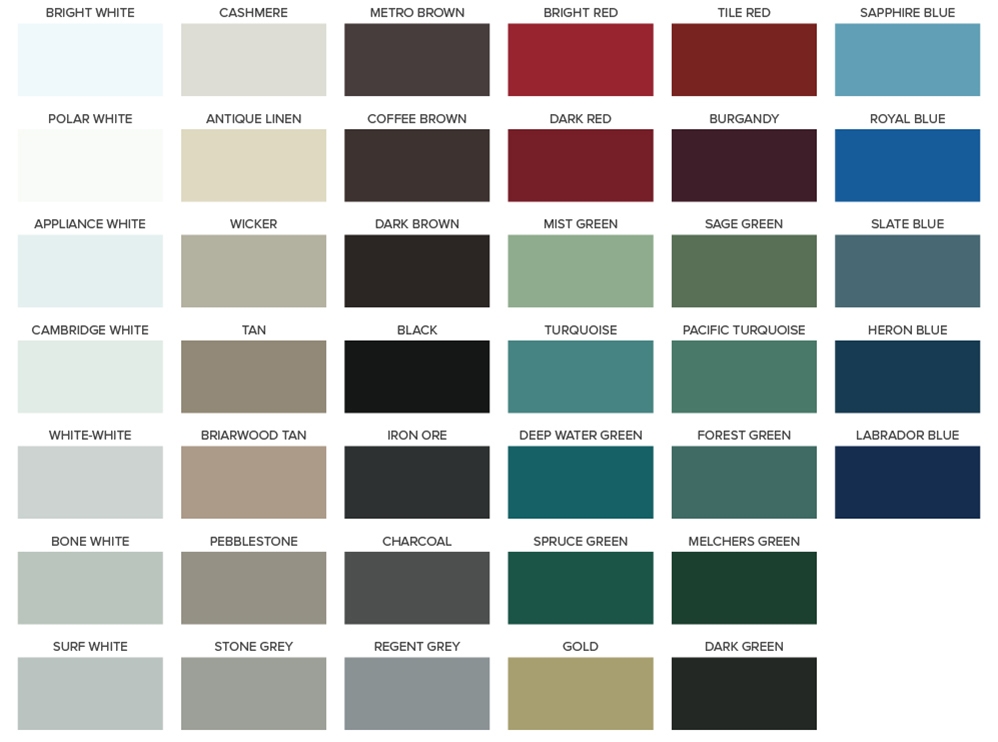 wood-grain pvdf pre-painted steel

premium colours pvdf pre-painted steel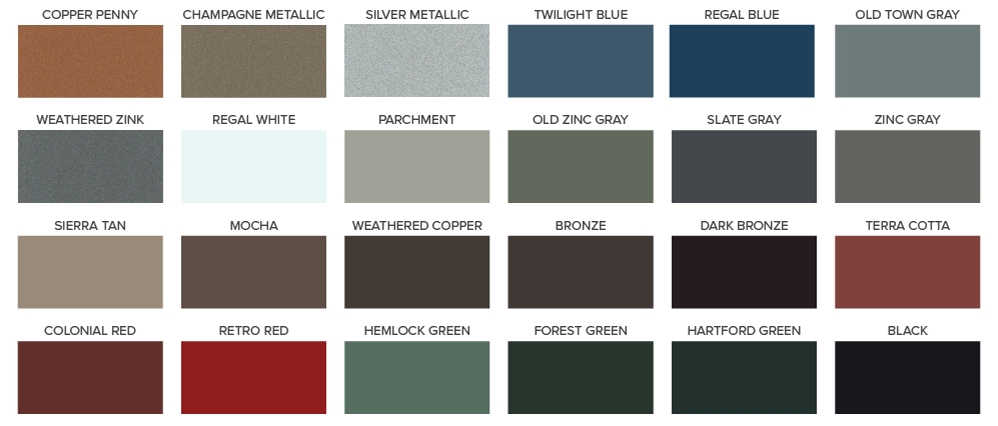 tex smp pre-painted steel

Colours on paint and painted batches may vary from separate production batches. Over time, boards will weather resulting in variations if panels are added at later dates. The colours represented in this booklet/website are print approximations and may vary from the actual product.
soffit & panel profiles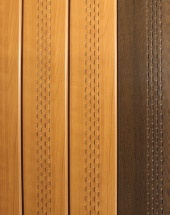 vented soffit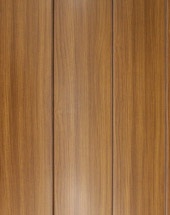 solid soffit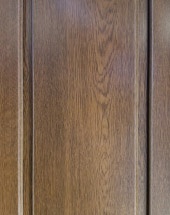 vertical reveal panel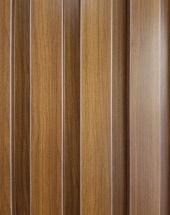 deluxe vertical batten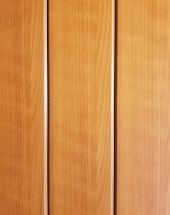 flush panel
maintenance & storage
Our Commitment to Customer Education for Proper Care & Handling
We know how important it is to ensure both our retail partners and our end-use customers know the proper way to store, move, and maintain our product:
When storing cladding before installation, it is crucial to keep moisture and pooled water off the product to prevent paint damage. Plastic fails as a cover because it obstructs proper airflow; breathable material covers atop cladding propped up off the ground would be more suitable. If bundles get wet, immediately separate and dry the sheets individually. If possible, keep cladding off the ground and in a dry area for best results. Corrosive materials must not come into contact with cladding and should be stored separately. Ensure that material does not get stacked, this might damage, and leave indentations on it.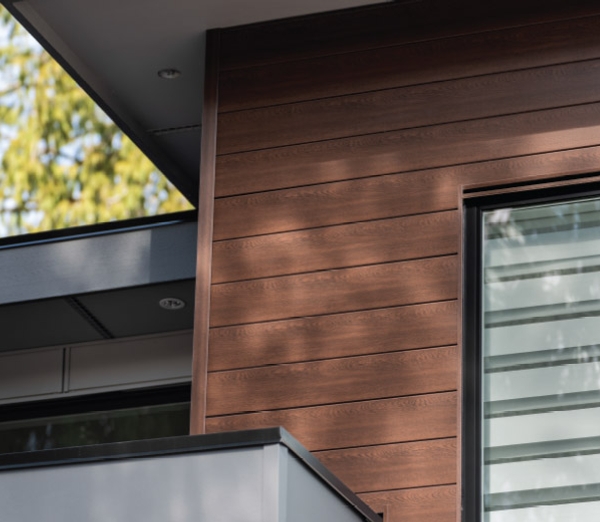 Transporting cladding in our rainy coastal climate means that tarping is necessary if there is any possibility of wet weather.
Proper upkeep begins from the moment installation is complete by performing a detailed cleanup of all scraps and debris from all Deluxe Boards. As part of your building's Spring-cleaning regime, it is essential to hose down the finished exterior. Avoid chemical cleaners without first checking instructions to ensure your finished surface is not damaged; mineral spirits applied to and washed off from soiled spots are all you need to use. Surrounding trees and seasonal wind will determine the frequency of inspections and cleaning required to remove leaves and check for damage to the exterior coat.
Basic, routine caretaking will continue to breathe long life into your Deluxe Boards.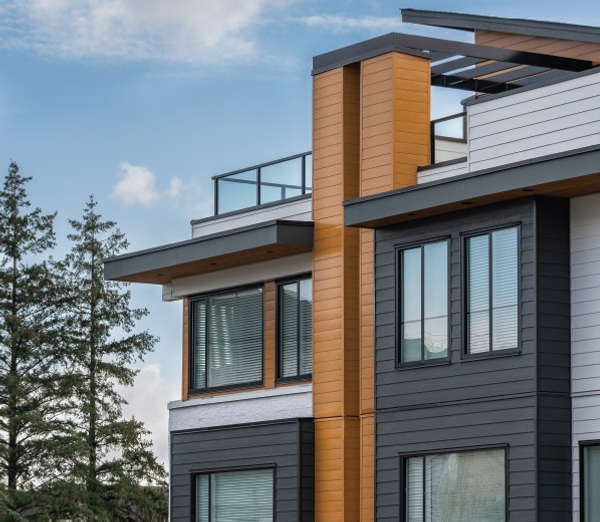 Our Commitment to Customer Service
The Deluxe Board sales team has your best interests at heart. Customer service is our number one priority. We first showcase our continually growing range of swatches and shapes to find the look you desire. Then we crunch numbers to provide you the best solution for your budget. From start to finish, we've got you covered!
Our Commitment to the Environment
Deluxe Board is a 100% recyclable product that not only provides long-term durability to protect your building, but our production process works to protect the environment. When you finish your building's soffit and siding with Deluxe Board cladding, you know that you are doing your part to build a sustainable society.
Our Commitment to Quality
We combine cutting-edge technologies and a fashionable eye for appearances, emphasizing traditional master-quality metalwork craftsmanship to manufacture the best cladding on the market. Soffit or siding, whatever products you need, we've got you covered with our Deluxe Board guarantee for quality.